A giant tohua, or ceremonial dance platform, that was restored for a Marquesan festival in 2011 has now become a tourist attraction in the valley of Taipivai, Nuku Hiva.  Beautifully restored with reconstructed platforms, new locally carved stone tikis and traditional homes, the site stands as testament to the Marquesan cultural renaissance.
See more photos here.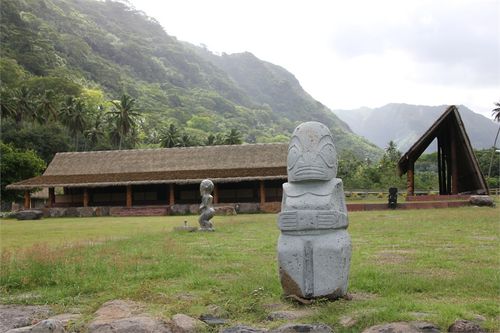 (from: http://www.oceanien.fr/article-taipivai-une-base-culturelle-112871816.html)
Liked this post? Follow this blog to get more.